What is a volunteer?
Volunteers are people who partner with our ministry and take great pleasure in opening the way for others to experience Jesus. Every Christ Follower is uniquely gifted by God and vital to the health and effectiveness of Christ's body. Volunteers see and serve the people they encounter through our church and the community. Here at First, we strive towards utilizing every available means to reach a city, the nation, and the world.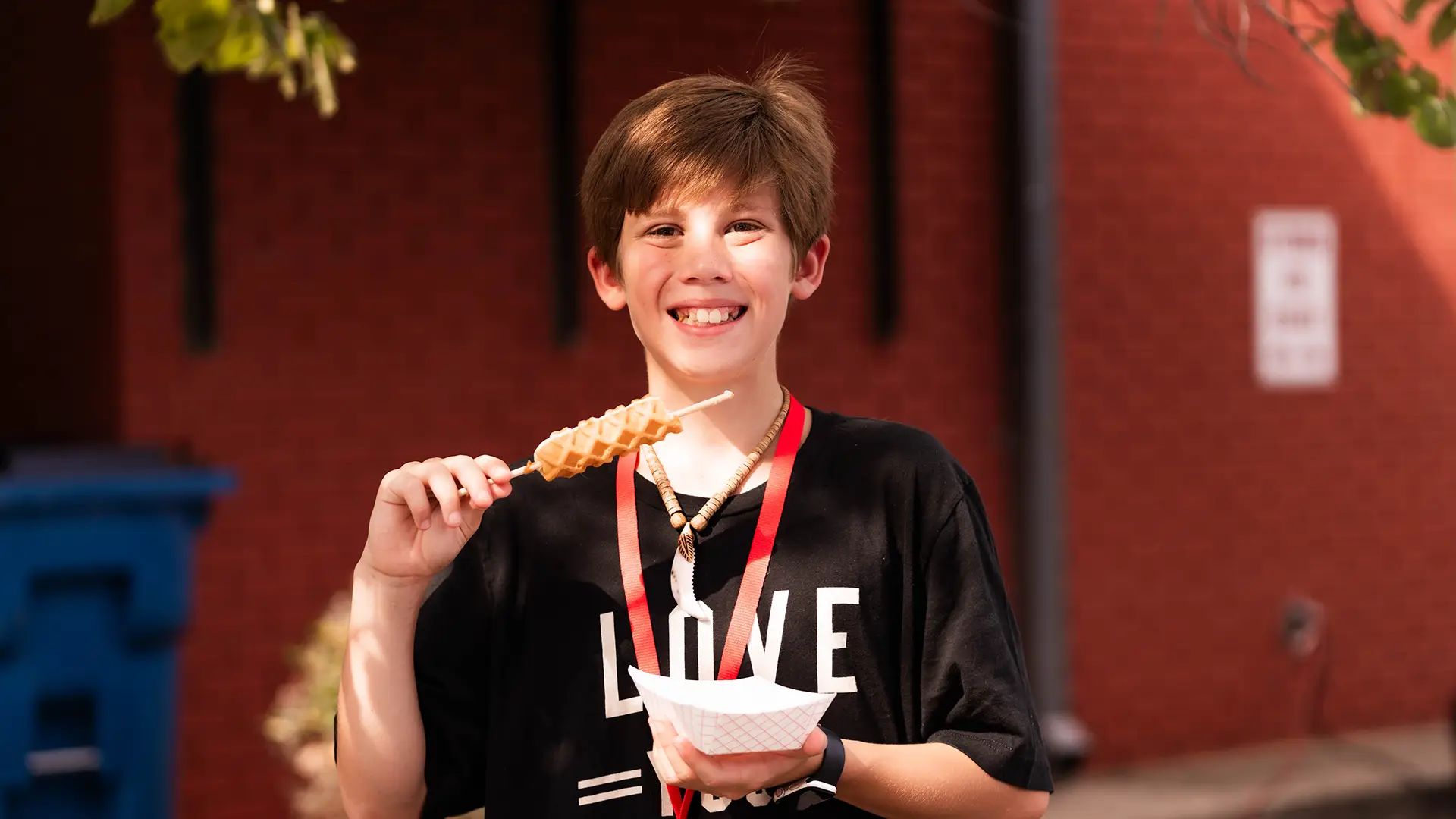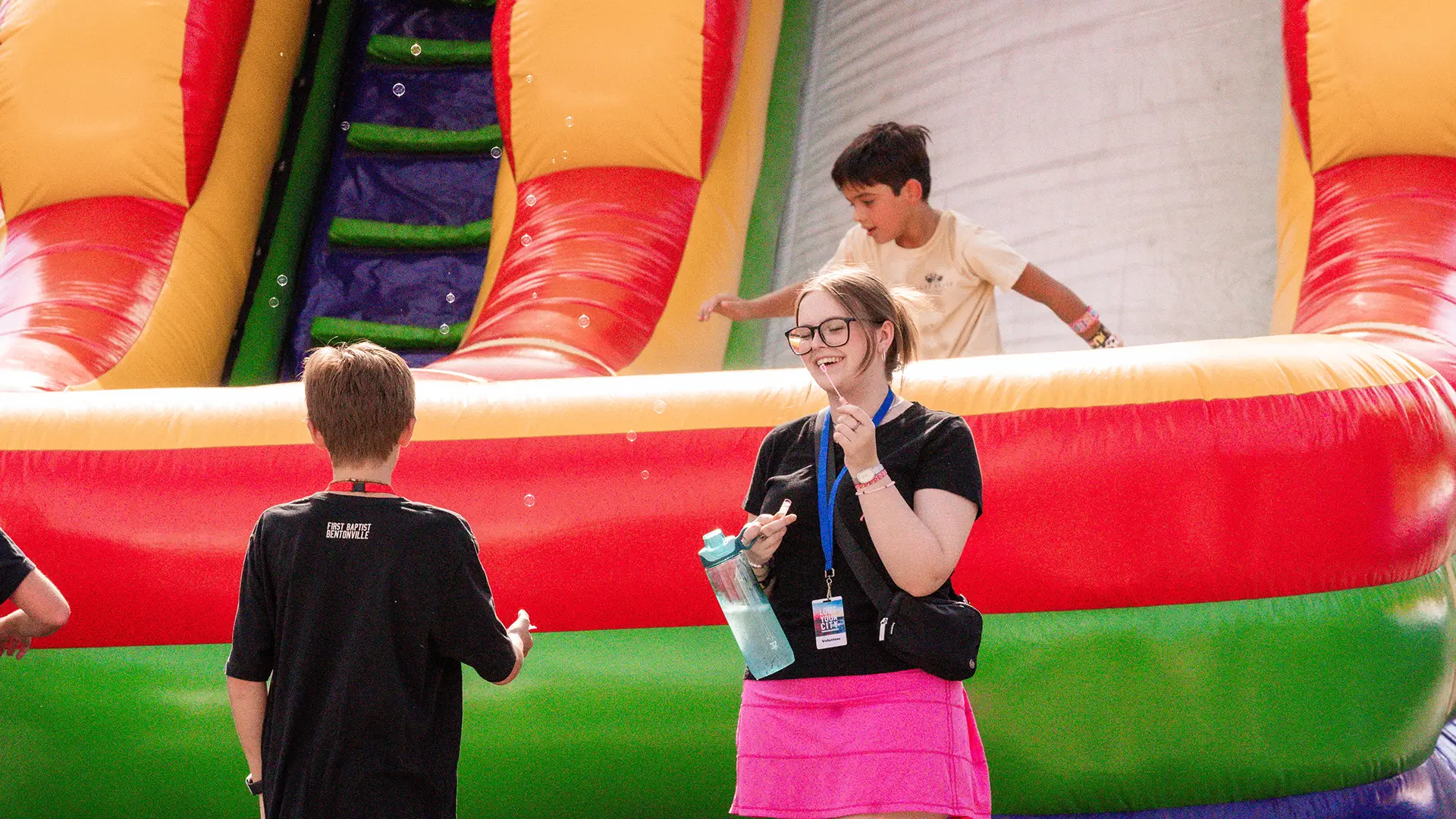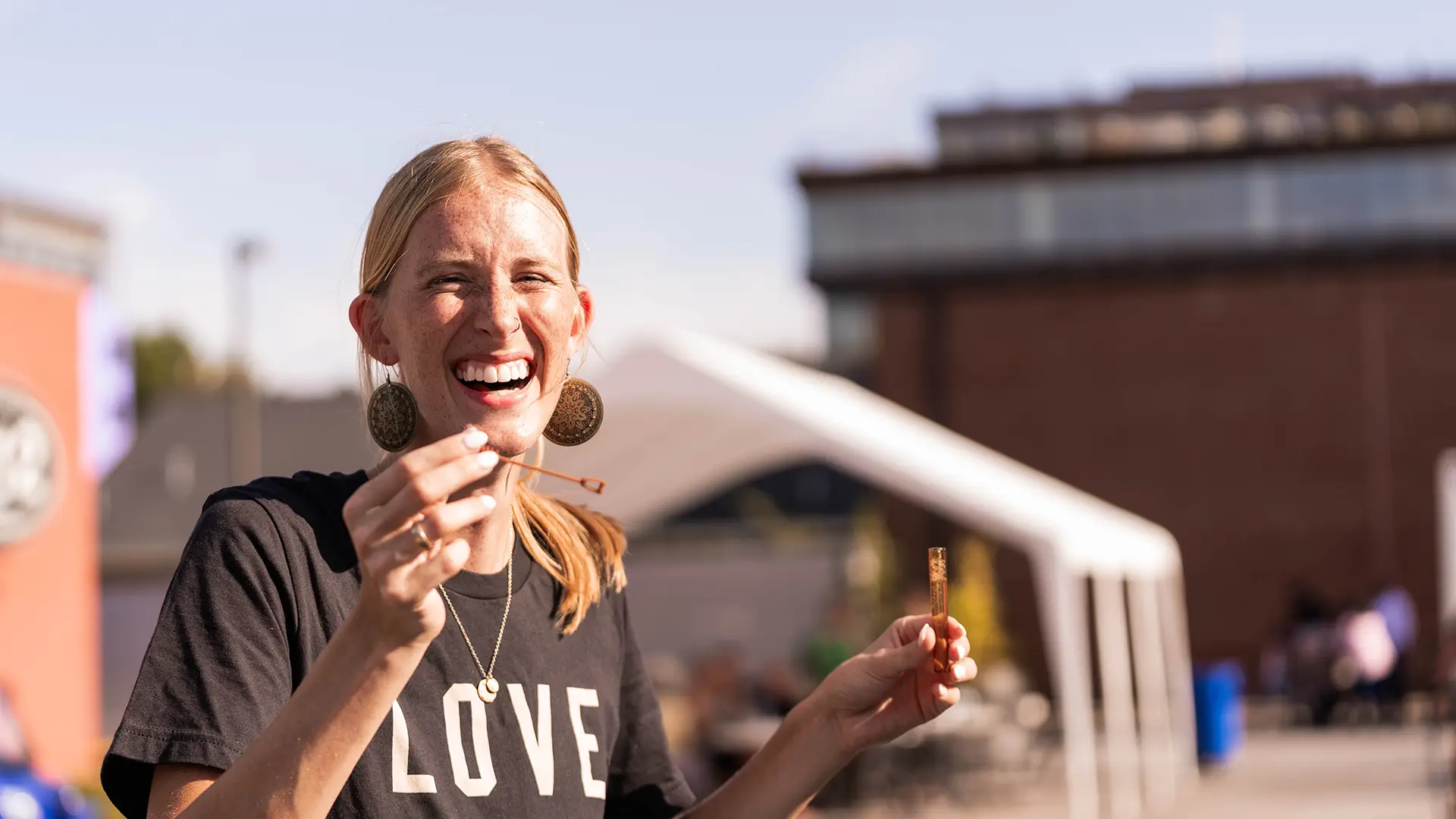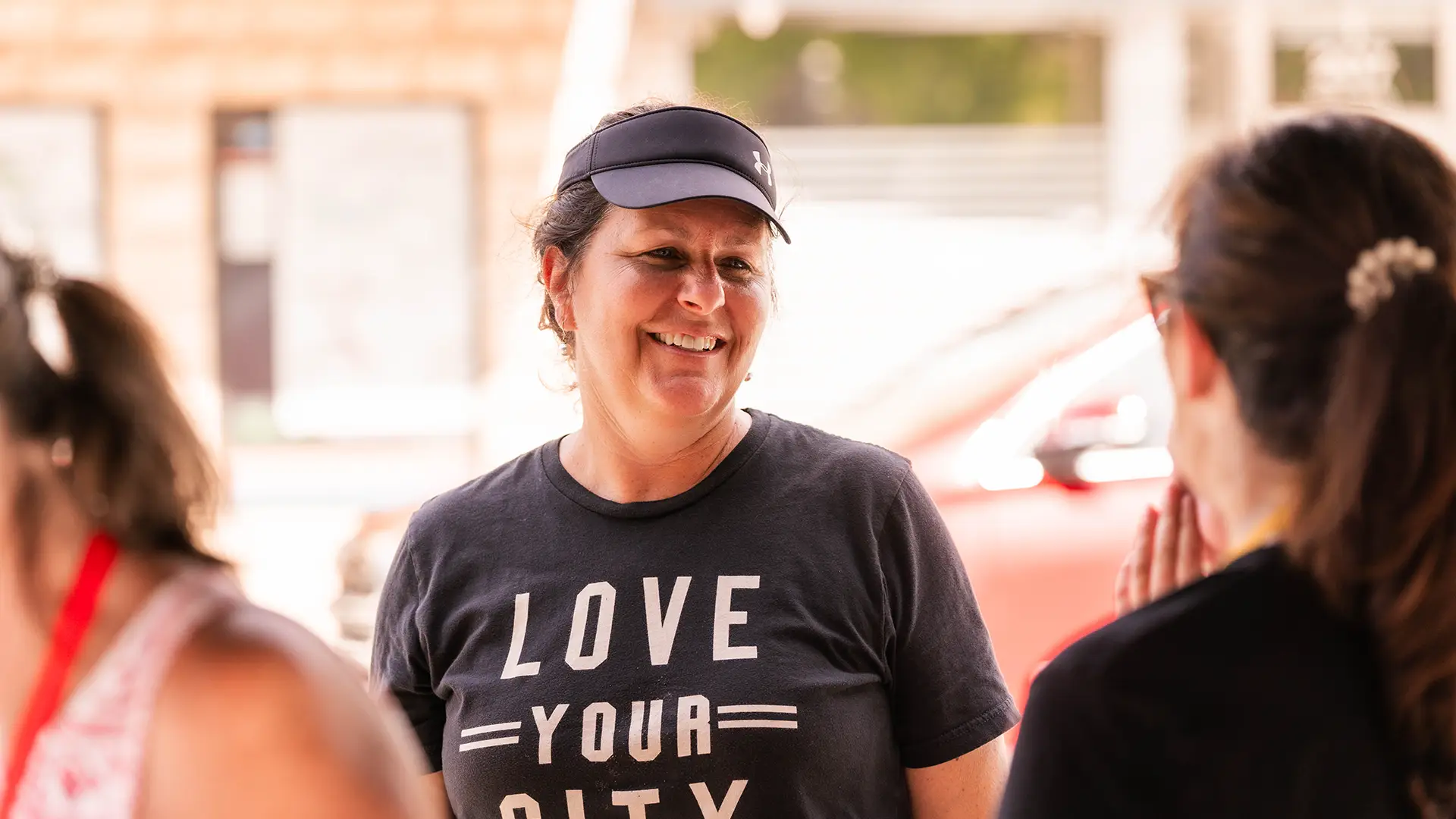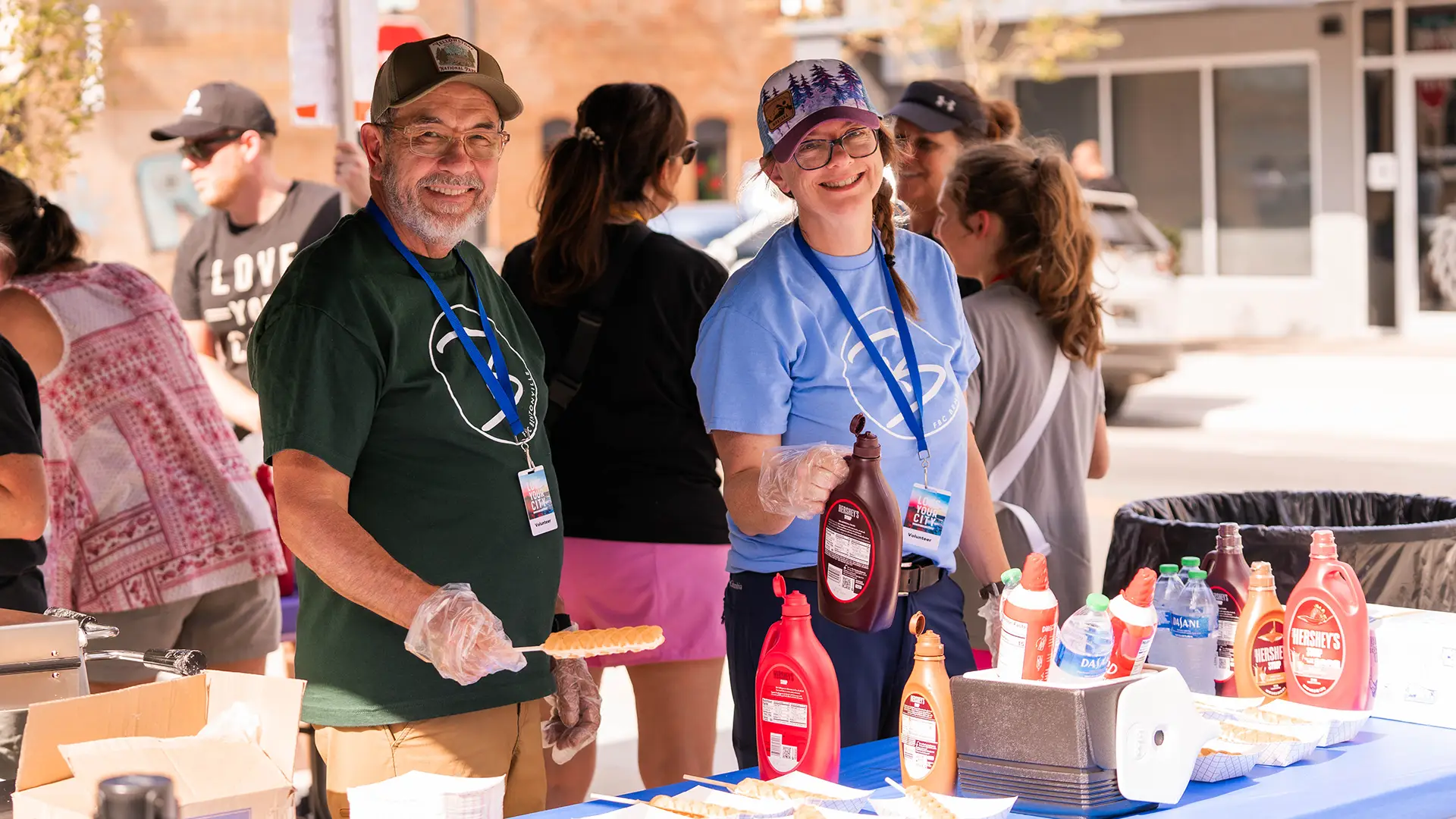 First Impressions
Engage guests/people as the first point of contact for First Bentonville. Help to create a welcoming environment for all guests who enter in by directing guests in parking their cars, managing the flow of traffic, greeting, serving and connecting with everyone who comes through the doors each week.
First Kids
Help create a loving, nurturing environment where little ones learn that God made them, God loves them, and Jesus wants to be their friend forever! From nursery room to 5th grade, be a part of connecting with kids and engaging with age appropriate biblical teachings
Safety Team
A team of individuals that provide a safe and distraction free environment for all members and guest.
Media
A vital role in the life of the church, the media team seeks to help the flow of Sunday mornings through the art of creative engineering and camera expertise. From capturing the life of our church through camera and video to making our Sunday mornings accessible to online platforms, our media team plays a vital role in reaching neighbors and nations for Jesus.
Students
Come hang with the future leaders of the next generation. With the spotlight on Jesus, we believe in teaching 6th-12 graders dynamic ways to know their faith by sharing their faith and actively participating in faith based service to our community.
Worship
Leading the church in encouraging and Christ centered worship, the worship team's goal is to bring glory to the name of Jesus. Help guide the congregation in meaningful and impactful worship.
Love Your City
This area of serve encompasses CARE, CONNECT, and COMMUNICATE the love of Jesus with those in our community. We use every available means to reach our city, the nation, and the world for Christ.
Unlimited Ministry
Our ministry seeks to provide a safe, loving environment that enables atypically- designed children and their families to experience the love of Christ by feeling valued, supported, encouraged, and included within the church, so they may exalt the Savior, grow in their relationship with Jesus Christ, serve and bless others, and reach God's full potential for their lives.
How do I know what area is a good fit?
Being a member and Christ follower makes anyone a good fit here at First Bentonville. Fill out a form and we would love to connect with you to find out how God can use your gifts and ability to serve.
How much time commitment is required?
Each team operates on a specific rotation cycle. We want you to find your balance of serving and attending here We would love to come alongside you in whatever availability you have!
What happens after I fill out a form?
After you send the form, it will be reviewed and processed by a member of our team. Then, you will be placed in a volunteer team based on your information. You will hear from your specific team regarding details and training. Some teams wioll require background checks and additional conversations before training can be scheduled. Once you have completed training, you will be scheduled to serve!
When serving, can I also attend the service?
We want you to be fully present while serving and fully present while attending! This means we prefer that you serve one/sit one so you have the opportunity to gather and serve your church.